I was eager to show off Charleston's thriving music scene to Greg, so in the evening we headed to Haddad Riverfront Park. Boats and people gathered along the river for Live on the Levee, a free concert with rotating bands that happens throughout the summer. There was a good mix of college kids, families and couples—everyone wanted to be part of this vibrant atmosphere! An hour later it was time for dinner, and we opted for the nearby Adelphia Sports Bar & Grille's patio. Our feast began with a stack of Greek nachos, followed by gyros and burgers and pastas. With barely enough room for dessert, we walked across the street for my tried-and-true favorite: Ellen's Homemade Ice Cream. We ordered cones of espresso Oreo, black raspberry, mocha almond, and coconut.
"My favorite is Ellen's pawpaw ice cream," I said as I licked my spoon. "You can only get it during pawpaw season—late summer or early fall."
"What's a pawpaw?" Iris asked.
"They call it an Appalachian banana. It's a native fruit that tastes like a banana, mango and cantaloupe all mixed together. It's so good."
"Then we'll have to come back, Mom."
I smiled in agreement.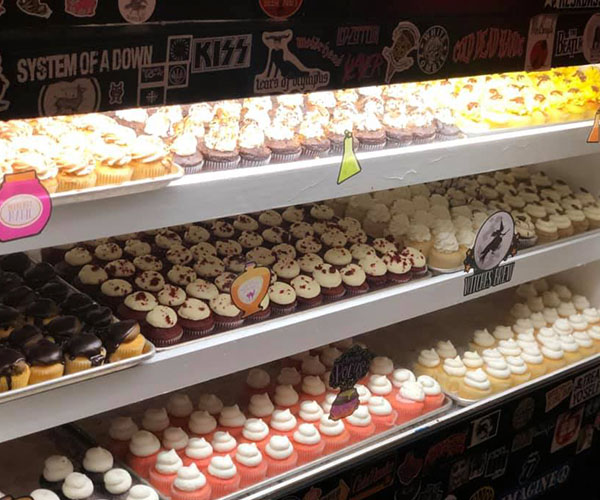 As we walked back to the SUV, I was delighted by the hustle and bustle of the downtown area. So many hip-looking eateries and boutique shops had sprung up since I was last here and I was sorry we didn't have the time to try them all. I was particularly tempted by the new Rock City Cake Company—their cupcakes looked almost too pretty to eat. A band was setting up for a concert at the bakery later that night, and Greg winked at me, knowing I would have loved to stay for more music.
That night, I found I couldn't sleep. I hadn't realized how much I missed this place, the people, and the scenery. Greg was awake, too.
"Your hometown is full of surprises," he said. "This has been a great trip."
"It has," I said. "And the kids had a blast. Maybe it's time to consider relocating to Charleston…We'd be close to family and so much outdoor recreation. Iris and Spencer could have the childhood we want for them—it's such a tight-knit community."
Greg squeezed my hand as we fell asleep.
We started house hunting the following week. Iris would get her watercolor class after all.
Find your family fun in Charleston, West Virginia